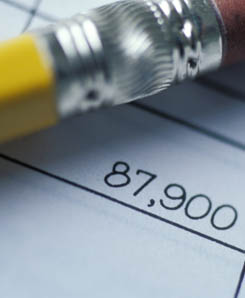 Appraiser Ethics
As with any profession appraisers are bound by ethical considerations.
An appraiser's primary responsibility is to his or her client. It is common in residential practice for the appraiser's client to be the lender ordering the appraisal for a purchase or refinance transaction. The appraisal report is an important tool the lender will use to decide whether to extend the mortgage loan to the borrower.
Appraisers have certain duties of confidentiality to their clients. If a borrower in a purchase or refinance transaction wants a copy of the appraisal report it must be received directly from your lender. This obligation of confidentiality will of course extend to the homeowner in cases when he or she is the client such as with estate settlement appraisals, appraisals for divorce or bankruptcy and pre-listing appraisals.
The Certified Appraiser also has obligations of credibility and an obligation to attain and maintain a certain level of competency and education. The Certified Appraiser must always conduct him or herself as a professional.
The Certified Appraisal Group, LLC takes these ethical responsibilities very seriously.
Appraisers may also have fiduciary obligations to third parties, such as homeowners, both buyers and sellers, or others. Those third parties normally are spelled out in the appraisal assignment itself. An appraiser's fiduciary duty is limited to those third parties who the appraiser knows, based on the scope of work or other written parameters of the assignment.

Erol Sevin and the Certified Appraisal Group, LLC only perform to the highest ethical standards possible. We will never accept assignments on contingency fees. We will never agree to complete an appraisal report contingent upon if the loan closes or based on a pre-determined value. We do not complete assignments on percentage fees. There are other unethical practices that may be defined by state law or professional societies to which an appraiser belongs.
The Uniform Standards of Professional Appraisal Practice (USPAP) also defines as unethical the acceptance of an assignment that is contingent on "the reporting of a pre-determined result (e.g., opinion of value)," "a direction in assignment results that favors the cause of the client," "the amount of a value opinion," and other things. This means you can be assured we are working to objectively determine the home or property value.
You can be assured of 100 percent ethical, professional quality service when working with Erol Sevin and the Certified appraisal Group, LLC.
For ethical and professional Certified Appraiser service in the following markets please contact us! 703-451-2241
Fairfax County, Loudoun County, Prince William County, Arlington County, Alexandria City, Fairfax City, Falls Church City, City of Manassas and Manassas Park.
Alexandria, Annandale, Burke, Centreville, Chantilly, Clifton, Dunn Loring, Fairfax, Fairfax Station, Falls Church, Fort Belvoir, Franconia, Great Falls, Greenway, Herndon, Lorton,
Mc Lean, Merrifield, Mount Vernon, Newington, Oakton, Reston, Springfield, West Springfield, Vienna, West McLean, Bristow, Cascades, Catharpin, Dumfries, Gainesville, Haymarket, Lake Ridge, Manassas, Nokesville, Occoquan, Quantico, Triangle, Woodbridge, Broadlands, Aldie, Ashburn, Dulles, Leesburg, Brambleton, Lansdowne, South Riding, Sterling